CTS-V Performance Package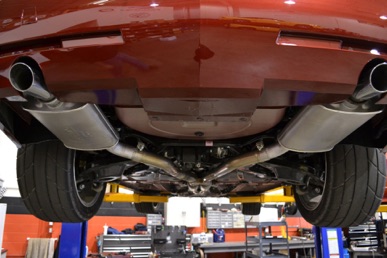 Alternative Auto is now featuring a performance package for the Cadillac CTS-V. Upgrade the boost on this stock supercharged LSA. This package will upgrade your CTS-V to 565 RWHP and 580 RWTQ!
This package consists of:
-Metco Crank Blower Drive Pulley
-Airbox Mod and K&N Filter
-Kooks Headers and X-Pipe
-Custom Exhaust w/2 18inch resonators
and 2 Dyno Max Super Turbo Mufflers
-Custom Dyno Tune
Call the shop for more information and options!
Package price is $4495.