2010 And Up Camaro Bolt On Package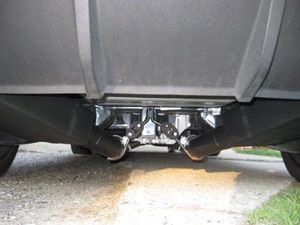 2010+ Chevy Camaro Bolt on Package
Alternative Auto now offers a unique package for the 2010+ Chevy Camaro SS. We go in a different direction when it comes to the bolt-ons for these cars.  For the air box, we use one of the best on the market; the Vararam. It is mounted near the front allowing air to essentially be "rammed" in.  For the exhaust, we use FlowMaster axle-back with an X-pipe. This gives the Camaro the signature FlowMaster sound, and allows the aggressive 6.2L engine to be heard as it should be.  If you want to take this package a step further, we recommend BBK long tube headers with high flow cats. This unleashes even more power from the already powerful 6.2L.
To top off this package, we tune it accordingly using HP tuning software on our in-house DynoJet chassis dyno.  We custom tune each car individually depending on its wants and needs. Things such as the skip-shift can be eliminated, rev-limiter increase, idle higher for better response, and overall improved drivability.  We tweak as much power out of the car as we can but we keep the tune safe and conservative for today's octane and driving requirements. 6-speed automatic cars benefit greatly if not more from our in house custom tunes. Our 6-speed auto tunes revise and reduce many shift timing, shift feel and torque convertor lock-up schedules to greatly enhance day to day drivability and wide open throttle performance. This package improves the power and drivability of these cars, and unleashes the true tone within.
Vararam Air Box, Install, and Custom Dyno Tune: $1095
Vararam Air Box, FlowMaster Cat backs, Install, and Custom Dyno Tune: $1995
Vararam Air Box, FlowMaster Cat backs, BBK Long Tube Headers w/High Flow Cats, Custom Dyno Install, and Tune: $3295
Please note these packages can be modified depending on what you're looking for and what you want out of your car. Please call the shop for more information and detailed pricing.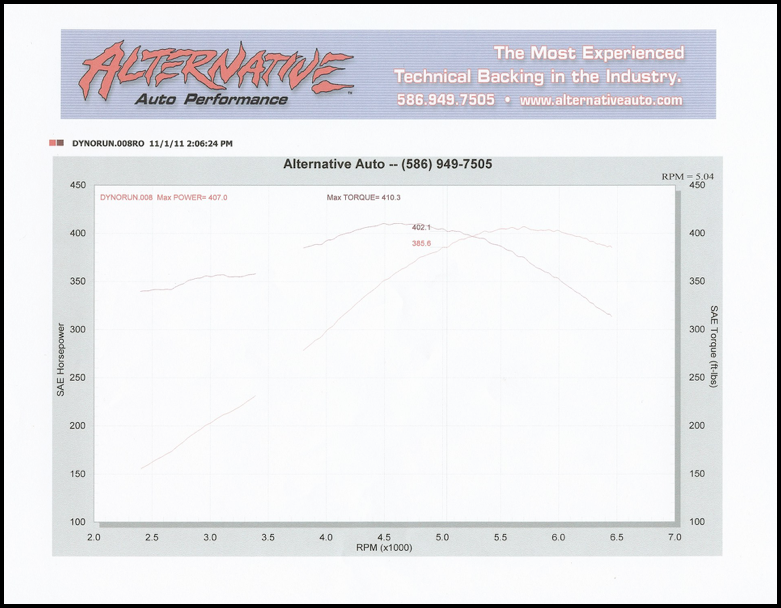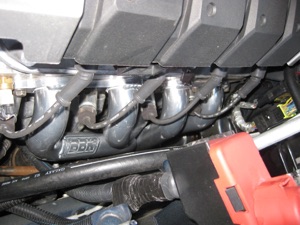 Dyno results of a 2010 Camaro SS with Vararam, BBK Long Tubes, & FlowMasters
(Stock was 365).