2011 5.0L Roush Supercharger
2011+ 5.0L Roush Supercharger Package
Alternative Auto Performance has now come up with a very impressive blower package for the 2011+ Mustang GT's equipped with the 5.0L engine.
We've made the decision to primarily sell and install the Roush 2300 blower kits for the Coyote equipped Mustangs for of several reasons;  
— OEM like over all fit & finish, 
— excellent performance gains on 8 or 10psi of boost,
— very well done calibration included from Roush, 
— and simply one of the most cost effective intercooled Roots type blower kits for the Coyote motors.
The Roush blower kits can now be purchased with two horsepower levels:
Phase 1 at 575hp and Phase 2 at 625hp.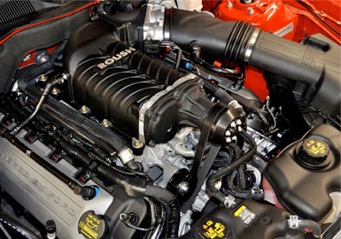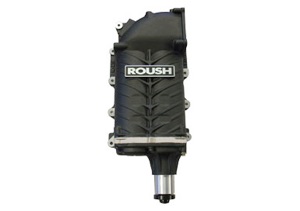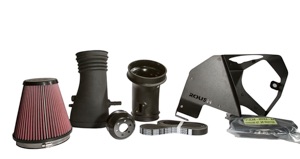 Phase 1 is rated at 8psi of boost and phase 2 includes a smaller pulley and upgraded air-box system that increases boost to about 10psi.
Both phase 1 and 2 kits come with Roush calibrations for manual or automatic transmissions. These kits come complete with all necessary hardware and plumbing. No other parts are required. It's all in one box.
-Phase 1 kits $5999.00
-Phase 2 kits $6599.00
Alternative Auto offers some of the best and most professional installation and tuning services in the country. These kits can be fully installed by our professional techs.
Alternative Auto can also offer complete custom tuning if required for your Mustangs individual needs because of other enhancements or parts that may affect the provided Roush calibration.
We are also able to take the Roush to even higher levels of boost on the Coyote motors if requested. However, this may require a mix of race fuel and will cause even more stress and can greatly reduce engine life expectancy.