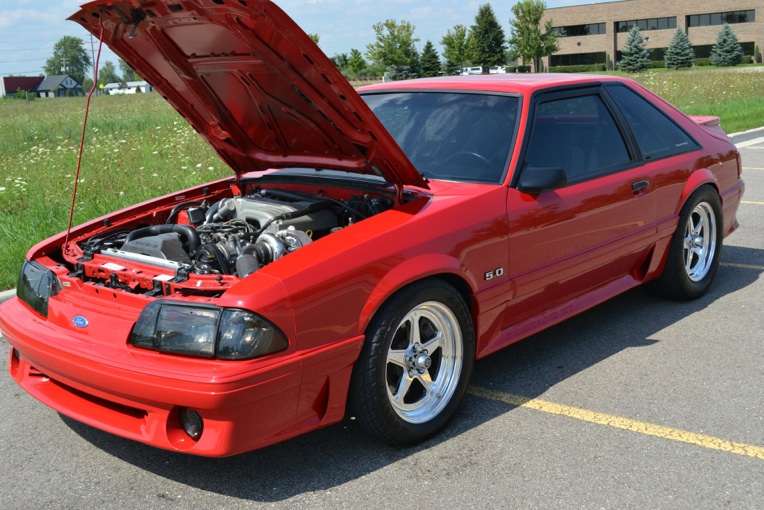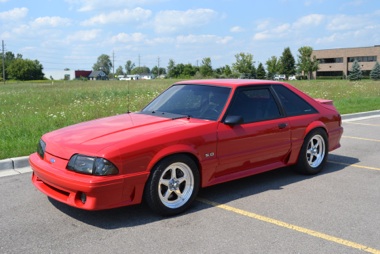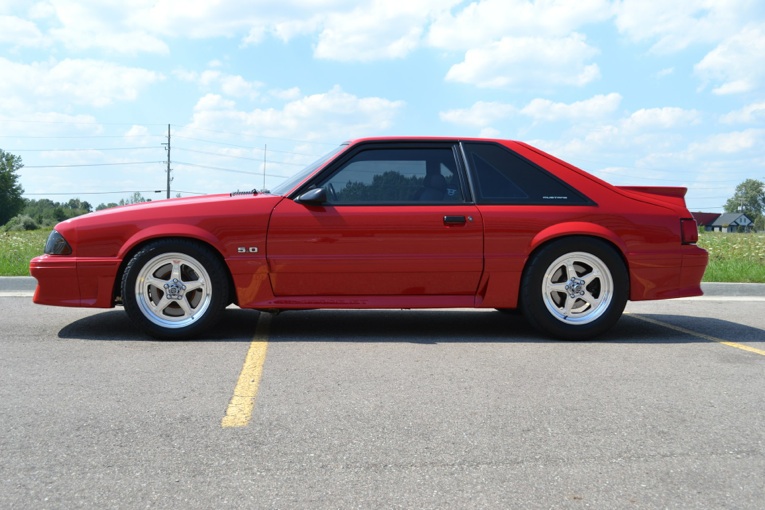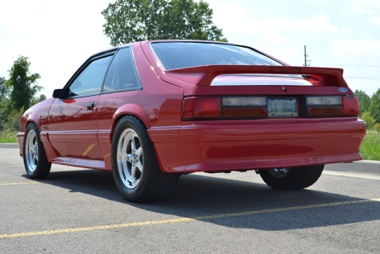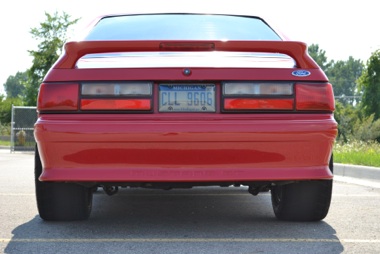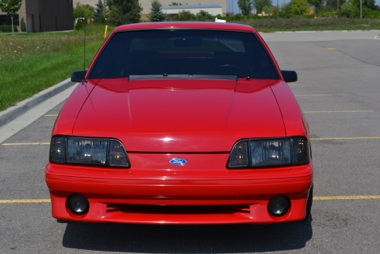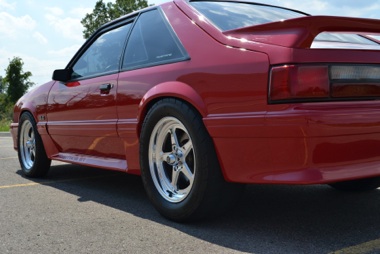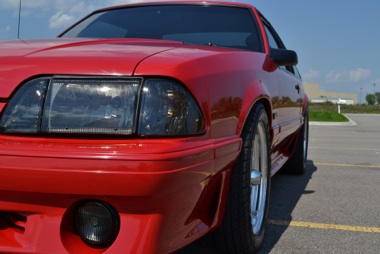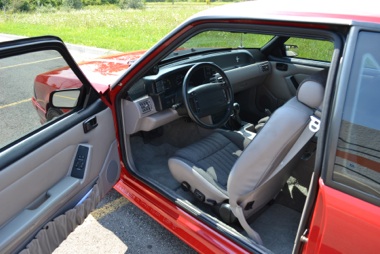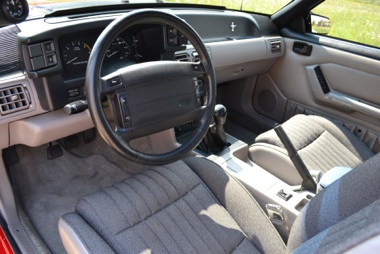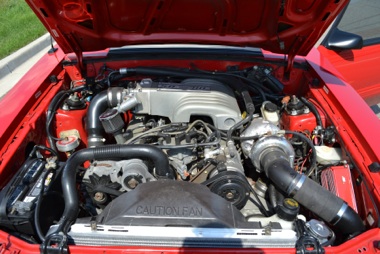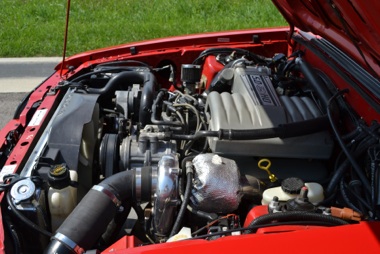 This beautiful red 1992 Mustang GT has only been owned by Lidio since mid summer of 2012.
Purchased with only 18,000 miles on the odometer. We couldn't pass it up after a quick look. Other than a simple 60mm single turbo kit, big brake/rear disc conversion, and an auburn diff, this car is otherwise all stock with a T-5 Manual trans and even the 3.08 axle ratio. Axles and posi are 31-spline.
The single 60mm Turbo kit is an old school kit from the mid 90's. It started out at 8psi of boost, but this GT has been converted to run on e85. So, the boost has been bumped up to 14psi. This has allowed this totally stock original '92 5.0L motor to make over 450 RWHP.
The clutch is upgraded to a modern McLeod twin disc RST for a combination of streetable and soft pedal effort, but lots of disc and surface area for good "grab" ….  well above what most 10.5" single disc clutches could ever achieve.
We plan on someday doing a very mild cylinder, cam, and intake combo, and will then target near 500rwhp, with hopefully only 11 to 12psi of boost.